As evidence by me turning on absolutely every fan in my apartment as to not sweat to death this past weekend, summer is still clinging on and apparently not quite done with us yet. I know soon enough we'll be complaining about the latest blizzard and four foot snow drifts, so before it hits 60 below, make sure you have crossed everything off your summer bucket list and have taken advantage of simply walking out the door without struggling for 20 minutes attempting to put on every item of fleece clothing you own.
Here are a few last minute summer moments for you to revel in.
1. Eat Ice Cream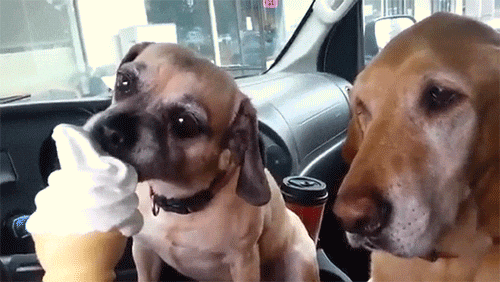 Sure, us Minnesotans scoff at the notion that we would give up this sweet treat even in the middle of February, but, there's something quite satisfying about grabbing a cone at Sweet Science Ice Cream and sitting by Como Lake or lazily exploring the streets of Uptown after stopping at Sebastian Joe's or Milkjam Creamery.
Read more: Northeast's MN Nice Cream sells the most decadent of ice cream creations
2. Get Out On The Lake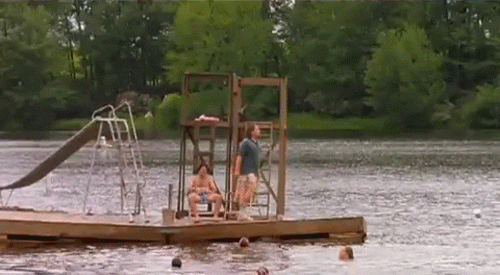 Take an afternoon to really enjoy what Minnesota is all about: the lakes. Before they all freeze over, go for one last boat ride or paddle board or kayak or canoe ride. If fishing is your thing, head out to your favorite spot and throw a line in. You don't even have to rent any gear, just head to the beach or a dock at the Chain of Lakes and simply dip your toes in the water.
Read more: The best Minnesota beaches to escape the summer heat
3. Have A Drink On The Patio At Your Favorite Brewery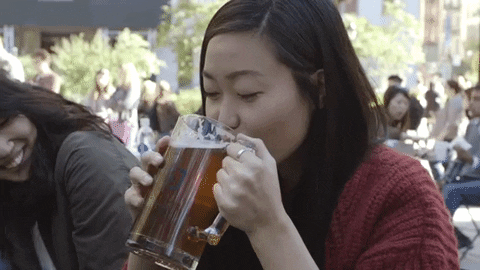 Summer and a cold beer go hand-in-hand. Head out to your favorite haunt, whether it's Surly, Summit, Bauhaus, or any of the countless others to be found in and around the Twin Cities, grab your favorite ice-cold brew and sit outside to enjoy the warm breeze and a cool drink.
4. Run (Or Walk) A 5K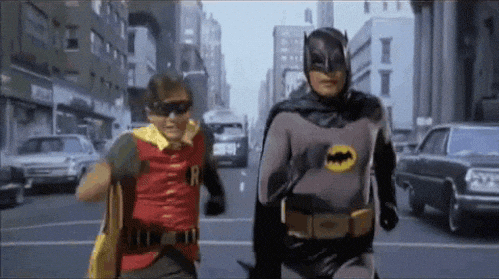 Run or walk. (I'm definitely not one to judge. I'm a walker all the way.) Not only will you feel you have accomplished something before the new year, but it's the perfect way to get outside, be active, and maybe even support a good cause. There are dozens of fun 5K run/walks coming up before the winter like the Twin Cities Oktoberfest Fun Run Walk, Historic Riverfront 5k Walk/Run, and the Dragons Zombies Skulls Run Minneapolis.
5. Go To The Minnesota Zoo Or Como Zoo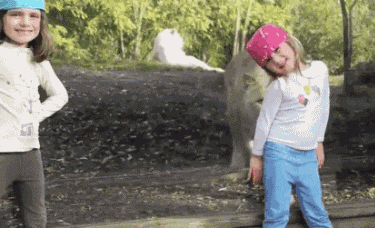 Before they close up the majority of the outdoor enclosures, spend a weekend afternoon at the zoo learning about those amazing creatures that have made their home in Minnesota. Take the kids to ride the rides at Como Town or stop by the Como Conservatory to smell the beautiful aroma of the flowers.
Read more: The Minnesota Zoo's Tiger Conservation Campaign raises $1 million to combat extinction
6. Shop At Farmers Markets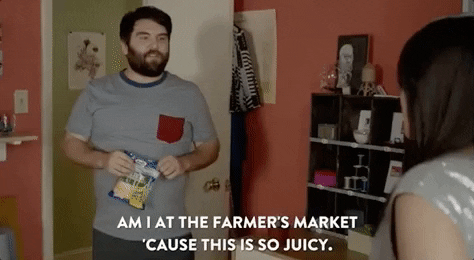 There's a farmers market open every day of the week all around Minnesota selling quality produce, veggies, baked goods, flowers, and so much more. Take an hour or two to wander through one of these markets and explore what your local growers have to offer before winter freezes all the crops. (Bonus: a lot of the vendors will offer free samples.)
The big markets, of course, are the Minneapolis Farmers Market on Lyndale and the St. Paul Farmers Market. However, be sure to also check out the smaller farmers markets around town. Frankly, just this past year I discovered a great farmers market that opened right down the road from me.
7. BBQ At The Beach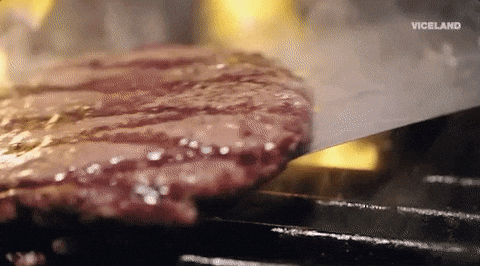 Reserve a grill at one of our lovely beaches and throw on some burgers or hot dogs for the quintessential summer experience. And yes, I would be the one everyone groans at when I bring my own veggie burger to throw on the grill. But either way, spend an evening or afternoon with your friends and family enjoying the weather, good food, and maybe some frisbee or bean bag toss.
8. Watch The Sunset
Before you know it, the sun will be setting at 4pm when you're still stuck in the office or on your long commute home. Take a moment, without any distractions, and simply watch the sunset. You can go by yourself or take your S.O. for a romantic evening – but be sure to take some time to drink in the beautiful view as it descends below the horizon.
9. See A Movie At The Drive-In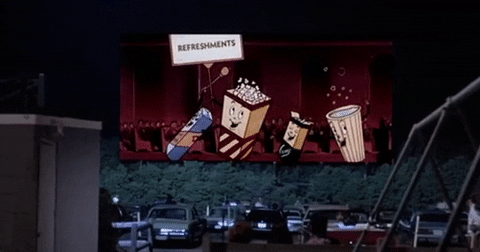 Nothing says summer nostalgia like going to the drive-in for a triple feature; watching a movie at the drive-in theater will become your new favorite summer tradition. You can bring a whole setup with chairs, blankets, a grill, snacks, and treats, or you can keep it simple and just bring yourself and your favorite candy bar. The closest drive-in to the cities is Elko Drive In that shows three films in a row, has an arcade, sells popcorn and other treats, and, perhaps more famously, has a NASCAR-sanctioned race track.
10. Head Out To Minnehaha Falls
Always a summer favorite for Minnesotans, Minnehaha Falls is a stunning 53 foot tall waterfall that plunges into a gorge connected to the Mississippi River. It's even more magical when you visit Minnehaha Falls in the summer and then return in the winter to see the falls transformed into a giant icicle. Along with Minnehaha Falls you can discover other beautiful falls around the cities like Hidden Falls, Minneopa Falls, or St. Anthony Falls located right in the heart of Minneapolis.
Read more: 5 Waterfalls Within a 90 minute Drive of the Twin Cities
11. Picnic In The Park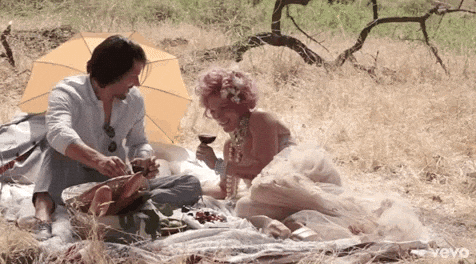 This is a classic: Pack up your favorite foods, snacks, desserts, and drinks, throw the cooler in the car, and head to your favorite park. Minnesota is rated number one time and time again for having the best parks in the country. So get out there and enjoy one of them.
Read more: Minneapolis/St. Paul Rank #1 for Best Parks
12. Make A Bonfire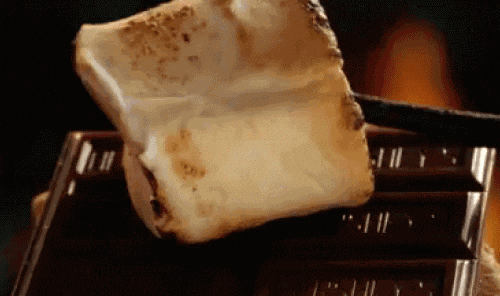 Your summer won't be complete until you make S'mores over a bonfire. And then consequently burn 6 marshmallows before you achieve the perfect marshmallow toastiness. You can stick with the classic S'more or just go for it and instead of plain chocolate, throw in a Reese's Peanut Butter Cup or a Kit-Kat. It's pretty delicious.
13. Go For A Hike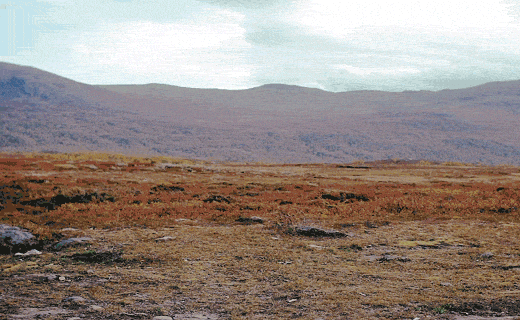 Going for a hike or taking a walk won't cost you a thing and will get you outside to enjoy the last bit of warm weather. Just in the Twin Cities alone we have 55 regional parks that are comprised of over 54,000 acres with nearly 400 miles of interconnected trails for you to explore. Lace up those shoes and head out into nature.
Read more: 5 Beautiful Hiking Trails Right in the Heart of the Twin Cities
14. Grab A Nice Ride Or Electric Scooter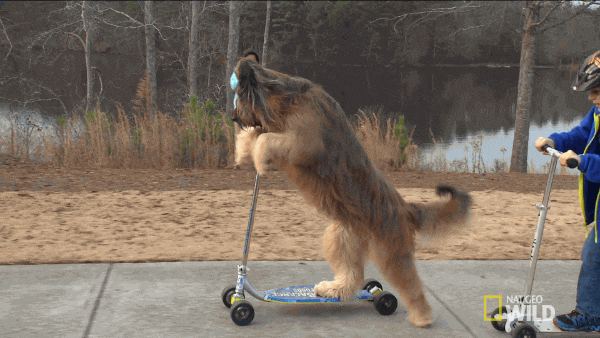 If you haven't tried a Nice Ride bike or hopped on one of the new electric scooters around town, now is the time. Not only is riding those scooters ridiculously fun, but they are an enjoyable way to explore Minneapolis and St. Paul while being able to also stop for a bite to eat or shop downtown without worrying about parking.
Read more: Electric Scooters Have Rolled Into the Twin Cities
Pick one or two, or twelve, or fourteen of these great activities to relish these last few days of summer before it officially comes to its chilly end on September 21. And, as the weather continues to cool, as the leaves begin to fall, and as winter draws closer to freeze us all remember: Summer will always come again next year.
Read this next: Win Tickets to Hamilton — plus get great restaurant deals with these Hamilton-themed specials